To place an order on Groeneparadijs.nl you could make an account, but it's not necessary. We send orders to Belgium, Germany, Luxembourg and United Kingdom, for differtent countries please contact us via info@groeneparadijs.nl. We will walk you through the order below:
1. You choose one of the product in the shop, or find it via the search bar in the right corner. Add the wright number that you want of the product in your cart by tapping the button "in winkelwagen".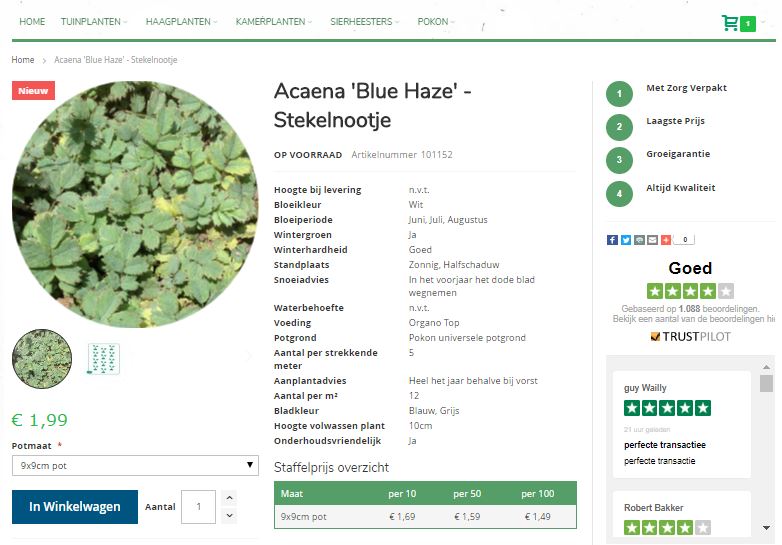 2. You can click on your shopping if you have everything you would like. The green shopping cart is in the right corner. If you want to change the number of plants you can still do that in the shopping cart. Push the button 'Ga door naar afrekenen' to get to the shipment adress and payment page. Be sure the order amount is at least € 20,- (minimum order value). 

3. In the next page you can fill in the country and your adress information and choose your shipping method. Choose for 'Bezorgen' (delivery) or  'Afhalen' in Gilze (Collection at our place).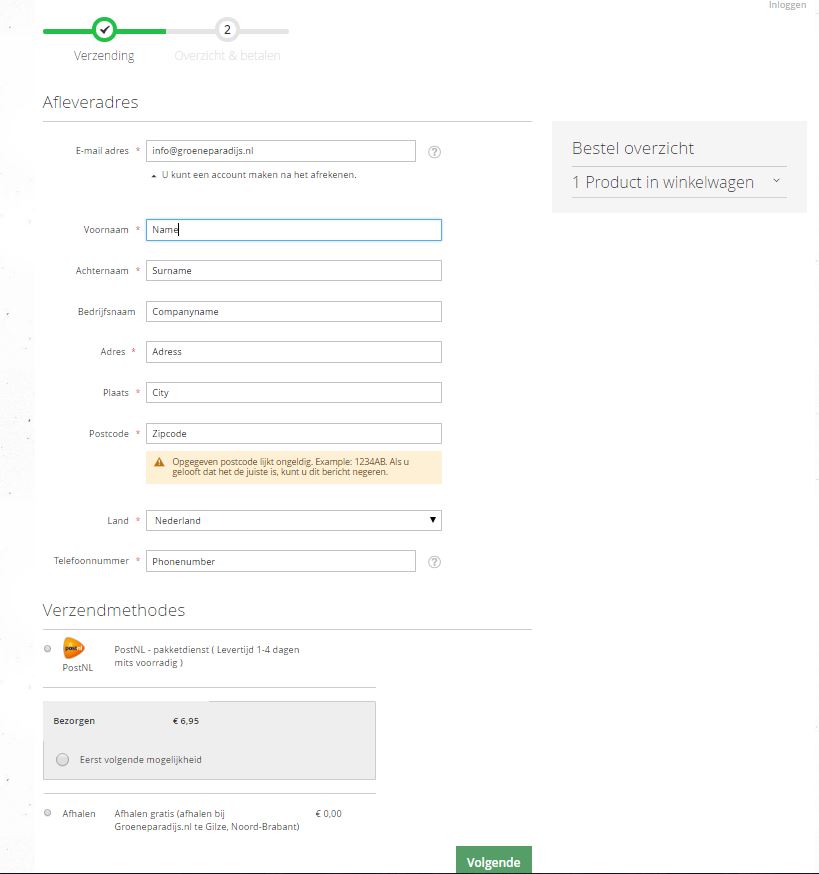 4. On the last page choose your payment method (different options per country) Be sure u accept the terms & conditions of Het Groene Paradijs. You'll receive your order confirmation by email, (it could be in your spambox if we aren't in your adressbook yet). You will also receive track & trace  information by email about the shipment.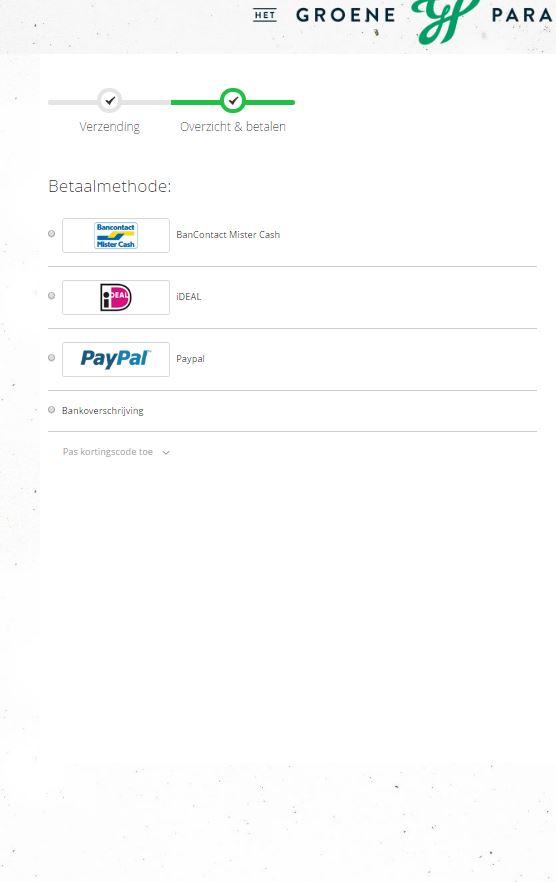 5. You don't have to do anything but wait for your plants! In 4 days the deliveryboy/girl will bring you your order. 
Do you still have questions? Please chat with us, send us a email on info@groeneparadijs.nl or call us on 085-40 16 871 (monday till friday 9:00 tot 17:30).